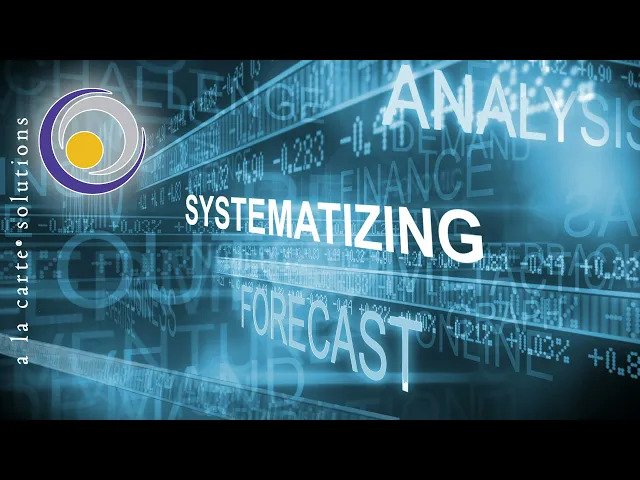 Systematize Processes to Maximize Peace of Mind
If one of your employees left unexpectedly, how quickly could you recover? How much does your business rely on you, the business owner? Are there tasks you should hand off to someone else? Are you making the highest and best use of your time? Are you losing sleep over these types of questions?
This short video provides the answers to these questions and more – it's all about systematizing your business.
Systematizing your business means having peace of mind. Whenever there's a task that is performed repeatedly in your business, document the steps. Create a process. Doing this will ensure continuity, and efficiency. It also allows for necessary redundancies so that your business is not relying too much on one person.
When you have well-documented processes in place, you'll notice that your time will free up, and you'll be more comfortable and likely to delegate tasks and elevate your own potential. This will result in increased productivity for your business and maximum peace of mind for you.
A La CARTE Solutions is a boutique Accounting and CFO Advisory firm working with business owners to increase operational efficiencies and gain clarity over all things business and money. We would be happy to help you assess and systematize your business processes, and sleep better at night. Just give us a call or click the Get in Touch button below.