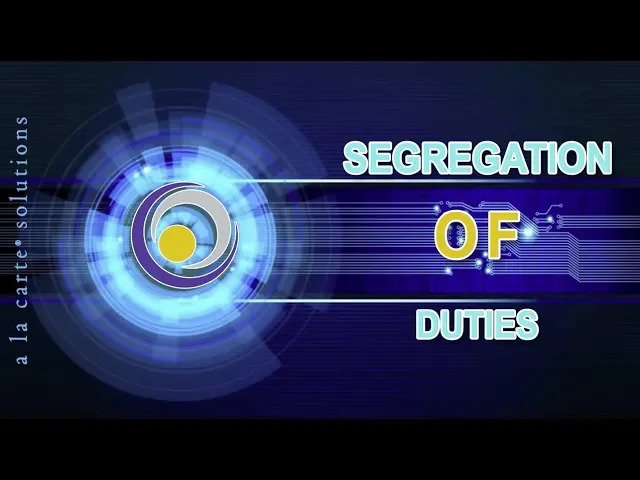 Segregating Duties to Prevent Employee Embezzlement
You've probably heard the term "Segregating Duties" but what does it mean and why is it important?
As discussed in this video, segregating duties is a key element of preventing employee fraud.
There are lots of way to prevent small business fraud and employee embezzlement. Simply put, segregation of duties requires shared responsibilities of a key process that disperses the critical functions of that process to more than one person. For example, the person writing checks should never be allowed to reconcile the bank account. Without proper segregation of duties, fraud risks are very tough to manage.
A La CARTE Solutions is a boutique Accounting and CFO Advisory firm working with business owners to increase operational efficiencies and gain clarity over all things business and money. We would be happy to help you implement best practices to minimize the risk of employee fruad. Just give us a call or click the Get in Touch button below.