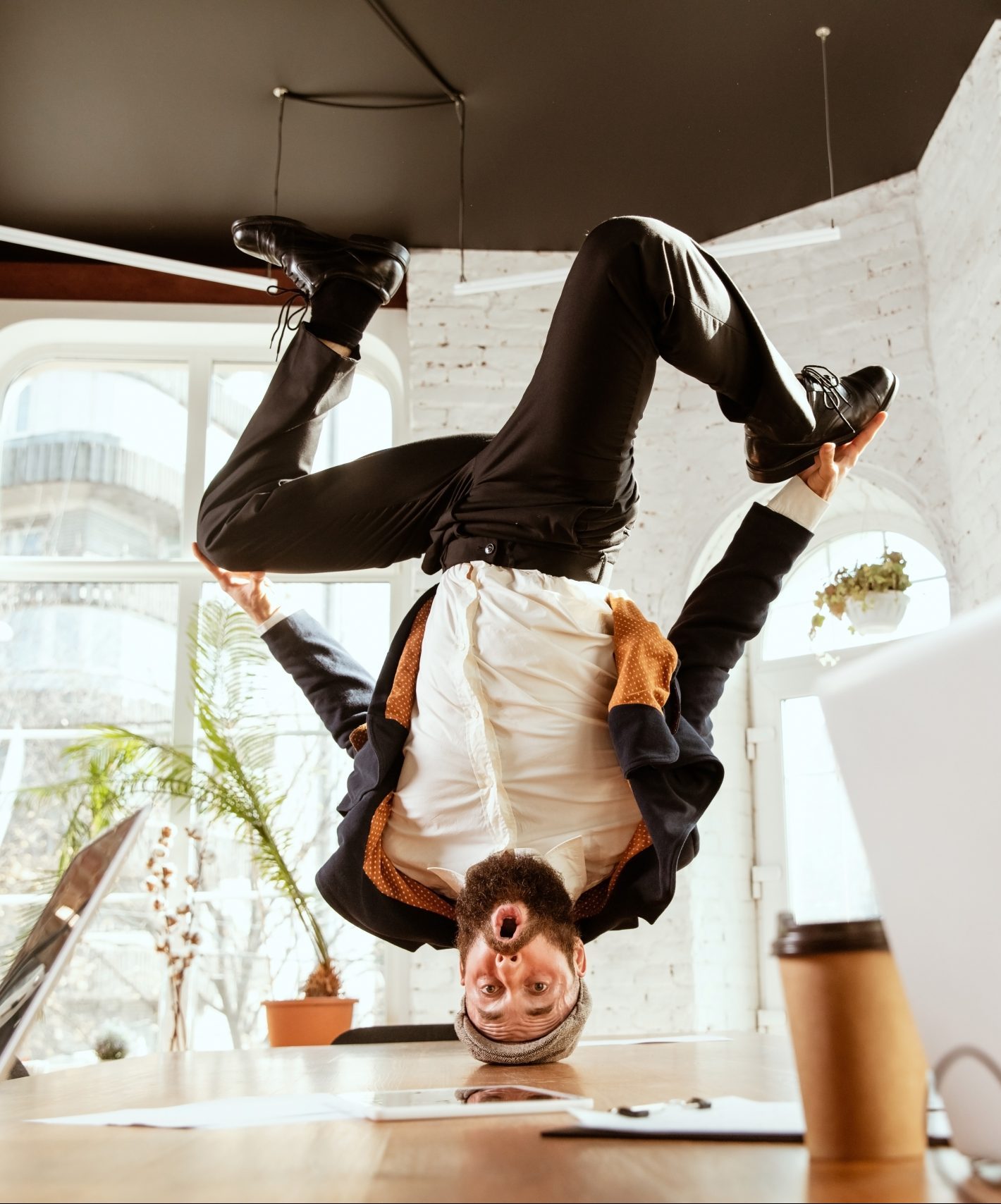 Retain Employees with One Sustainable Competitive Advantage (Starting Now)
Are you scrambling to stop your employees from leaving—even after you offer them more money?
Do you feel exhausted trying to entice employees to stay with your company?
Or maybe you're wondering how to increase trust and maintain relationships when you don't see your employees every day.
You're not alone.
According to McKinsey & Company:
More than 19 million US workers have quit their jobs since April 2021—and that number is expected to increase.
Forty percent of employees are likely to quit their current job in the next three to six months.
Fifty-three percent of employers said they are experiencing greater voluntary turnover than in previous years.
If these troubling numbers resonate with you, then this article is for you.
Employees are demanding more than a competitive paycheck
Employees want a culture that gives them a sense of belonging and purpose.
They want to work somewhere they feel accepted for who they are, as they are.
They want to have friendships and deep personal relationships with their co-workers.
They want to feel safe.
And they want to try their best, knowing that mistakes are both accepted and expected—because no one is perfect.
Bottom line: they want to be treated as human beings, not just employees.
By creating a culture where people feel they can be themselves, make friends, and feel they belong, your culture becomes your sustainable competitive advantage.
Your competitors can't offer or replicate your culture.
It's the one thing you can control.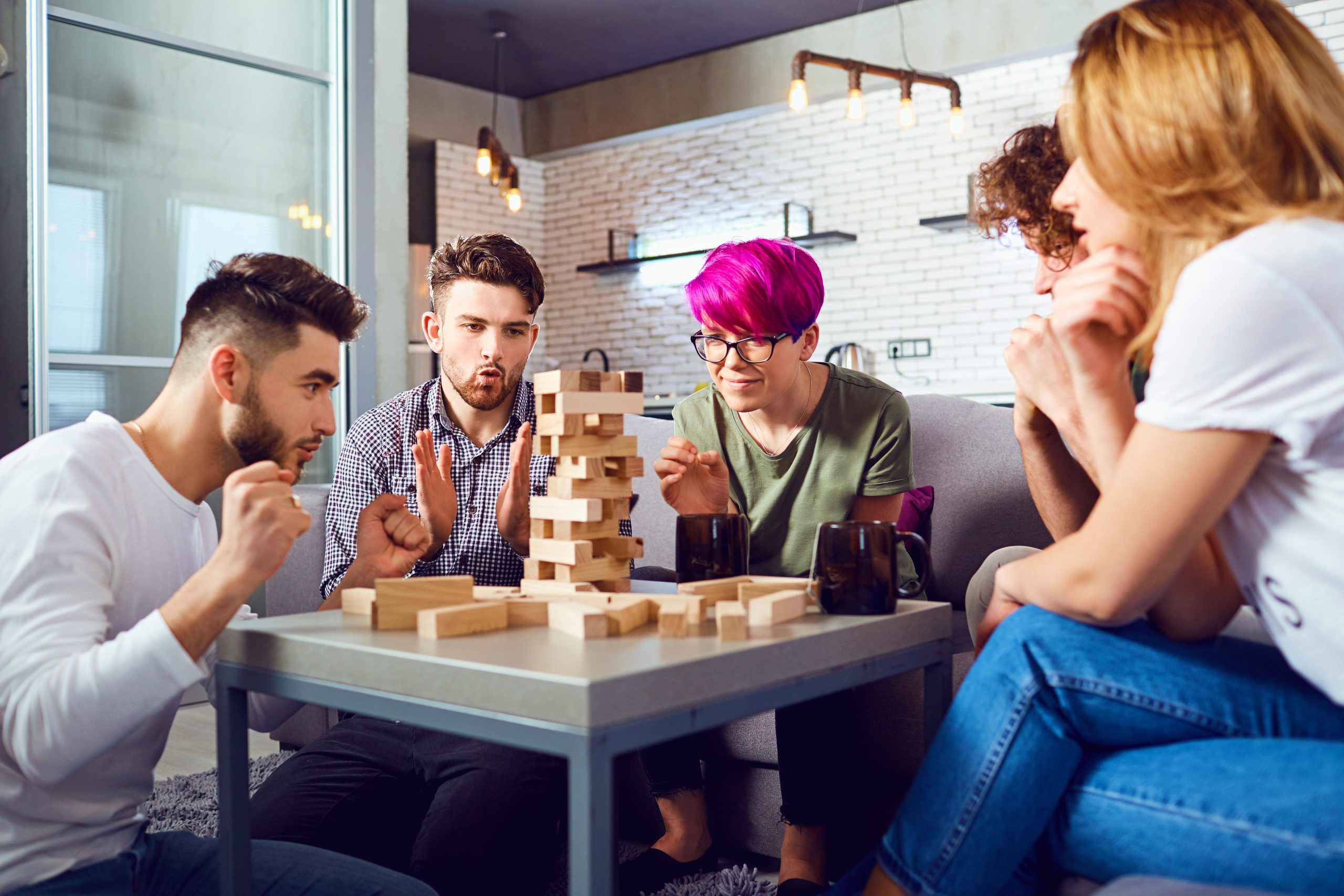 How do you give your employees that sense of belonging and purpose?
The answer is simple.
Treat them as human beings, not employees.
It's easier than you think.
We'll explore five ways you can create a culture of belonging and add to your employee retention playbook.
These ideas have worked well for employees at A La C.A.R.T.E. Solutions, and they may work well for you, too.
Doing one or two of these strategies by themselves (most likely) won't move the needle
The more of these ideas you implement, the better are the chances of retaining your employees long term.
Collectively, these five strategies will be your secret to the one sustainable competitive advantage you need to retain employees—starting now.
Let's dig in, shall we?
1. Incorporate fun and games into every workday
It sounds counterintuitive to encourage employees to have fun when they are supposed to be working. But who says work can't be fun?
And remember, you don't employ robots and machines—you employ people.
Encouraging employees to take breaks and have fun during the workday will boost their productivity.
For example, send out a trivia challenge or brain teaser game for people to work on or think about as they go through their day.
These are great ways to give people mental breaks, which every human being needs to have.
2. Be vulnerable
Brené Brown has a great TED Talk on this topic that I have probably watched 100 times. And her book on this topic is a must-read for anyone who wants to increase employee engagement.
Being vulnerable means you admit your mistakes and shortcomings. You ask for help. You own your imperfections and don't try to hide them.
For example, you could share with your employees that incorporating fun and games is something you should have done a long time ago. And, in fact, that is why you are reading this article right now.
Being vulnerable—showing vulnerability—creates psychological safety.
It makes people feel safe and comfortable to be themselves, say what is in their hearts and minds, open up, and really show their human side (which at times may not be their best side).
When you intentionally show vulnerability with your employees, it displays that you recognize and accept people for who they are. You don't expect perfection, and you acknowledge that mistakes are OK.
This strategy builds trust and promotes friendships that employees can't get anywhere else.
3. Encourage personal relationships (or friendships) at work
Let people into your personal world and encourage them to do the same.
When someone asks you, "How are you doing?," don't just respond with "I'm fine, thanks. How are you?"
Instead, share with them something that is happening in your life that is not work related.
For example:
"I went for a run for the first time in a while and my legs are sore, but I feel great."
"I just found out my sister is pregnant, and I'm so excited I'm going to be an uncle."
"My kid just got accepted to XYZ university so I'm happy-sad because we'll be empty nesters."
Then when you ask them how they are doing, they will likely reciprocate and share something personal as well.
You're creating a bond, a friendship, and showing you care about them as a person.
4. Find a non-work-related team event or goal
When you encourage your employees to work together to achieve something completely unrelated to work, you are creating opportunities for them to build relationships and friendships with one another as human beings, not as co-workers.
For example, get the team together to participate in a charity event or work toward a collective fitness goal.
The key here is to create a team experience that is not work related.
5. Celebrate employee accomplishments, achievements, and milestones
Highlight work anniversaries, birthdays, and other important milestones.
For example, collect testimonials from clients about their experience working with your employee and share those with the team during a team meeting or party.
Send a small, personalized gift related to a hobby or interest you know they have outside of work.
You're thinking about maximizing profitability, not about encouraging nonwork activities
After all, your business is your main source of income.
That makes it hard to stop thinking about making money and to start having fun.
But here's the thing—you don't have to be the one to bring in this new culture.
Designate someone to bring these events to your team. And join them!
Summary
It's easy to incorporate these strategies, but this approach needs to start at the top—you!
If it doesn't start at the top, these ideas will not work.
Show your team that you want these ideas to be a part of your culture.
It just may be the sustainable competitive advantage that will change how you retain employees . . . starting now.
Struggling to eliminate the cost and headache of managing your accounting staff?
Fighting to reduce the risk of fraud by replacing paper-intensive processes with technology-based solutions?
Is your accounting or finance getting in the way of your company's growth and profitability?
If so, then schedule a 45-minute discovery call with us.
During our call, we will:
Review the challenges you face
Discuss the results you hope to achieve
Assess the resources and infrastructure you have and/or need
Decide your timing and budget considerations
Share our firm's unique service offerings
What happens at the end of our discovery call?
If we mutually agree that there is a fit, we will:
Send you a signed NDA and instructions for providing us access to your accounting data
Review your accounting data
Present you with a detailed proposal that includes recommended scope of work and fees
After you receive the proposal, we can:
Tweak the proposal to meet your needs, as necessary
Send you a signed agreement and authorization to proceed
Schedule a kickoff call
Isn't it time to grow your business with your own financial SWAT team?