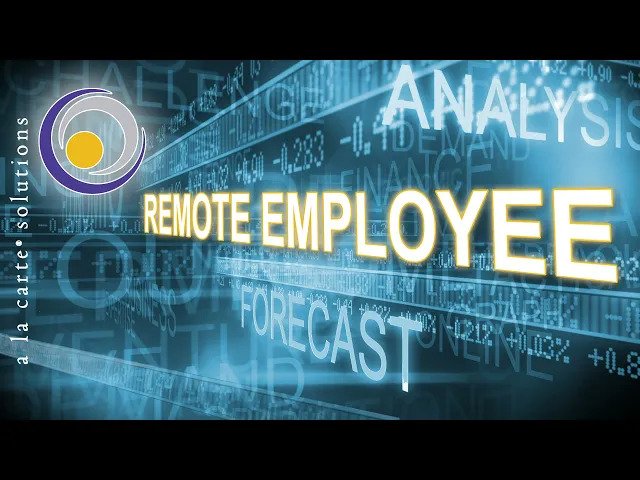 Are Your Remote Employees Actually Working??
The COVID-19 pandemic brought remote management to a whole new level – overnight. If you can't "see" your employees, how do you know if they are actually working?
I never understood why so many business owners are content to just pay employees for their time, without any real emphasis on their results. Would you pay your gardener a dime if he didn't mow the lawn, even if he spent time walking around your back yard all day? You're paying him to do a job, not for the time it takes him to do that job. In fact, you don't care if he mows the lawn in 30 minutes or 2 hours, as long the lawn gets mowed.
Consider having that same mindset with your employees. If this resonates with you and you want to shift into a results-oriented mindset, do these 3 things:
Watch this video on shifting your mindset
Ask: "What results should I expect if my employee does his/her job well?"
Ask: "How can I measure those results?"
Video Script:
Today's topic is one that is very close to my heart:  Effectively managing remote employees.
A lot goes into managing any employee, but managing remotely can be daunting.
Here's the key: It's a mindset shift. The natural tendency we have as business owners is to measure hours worked or time spent. Consider shifting your focus to results achieved, instead of time spent. Ultimately, what really matters is getting results, right?
Shift your focus to results, and set clear expectations as to what results are expected. You will not only simplify your life but also get your employee's behaviors to align with your goals. This is actually effective for any employee, remote or otherwise, so think about it and let me know how it goes! That's it for this week – see you next time!
A La CARTE Solutions is a boutique Accounting and CFO Advisory firm. Our team of experienced CPAs, MBAs, MAccs and senior accountants work remotely across U.S.A to help business owners increase operational efficiencies and gain clarity over all things business and money. If you need help holding your staff accountable, measuring results or determining desired outcomes, give us a call or click the GET IN TOUCH button below.